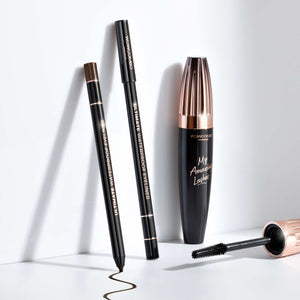 The dynamic duo your eyes have been waiting for!
Get ready to transform your look with My Amazing Lashes Mascara. Say goodbye to lash extensions and hello to sky-high length and volume. No more flaking, smudging, or clumping – just gorgeous, full lashes that will enhance your natural beauty!

Pair it with our Ultimate Waterproof Eyeliner for the perfect finish. Achieve stunning, smudge-free eyes that stay put all day long. No more midday touch-ups or raccoon eyes – just sharp, defined lines that make your eyes pop!

Upgrade your beauty routine with WowCombo Cosmetics, and experience the best in mascara and eyeliner. Don't settle for less – get the ultimate eye-catching look today!
Insanely Long, Voluminous Lashes Instantly
If you're tired of your mascara flaking, smudging, or clumping, this is a game-changer.
My Amazing Lashes Mascara gives you insane length and volume without having to resort to extensions, fillers, or falsies.
Shop Now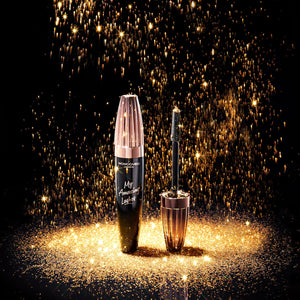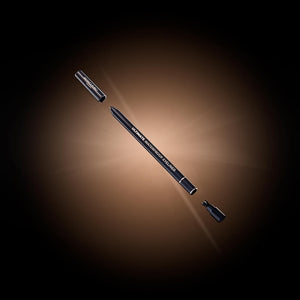 Ultimate Waterproof Eyeliner Gives You Perfectly Defined Eyes with Ease
It stays on all day and doesn't smudge.
Get a perfect line every time that lasts all day with this silky smooth and highly pigmented professional formula!
Now, you can effortlessly achieve your desired look.
Shop Now
Helping Children Affected by the War in Ukraine
In armed conflicts, children are the ones who are the least responsible but most impacted. Their first memories are formed during these times and pose a real challenge later on in life.
As a company, we will be helping fund various humanitarian relief organizations such as Red Cross and UNICEF.
By choosing UNICEF, we can provide vital aid to Ukrainian children, including shelter, essential nutrition, clean water, and protection from this conflict.
Help Children (UNICEF donation)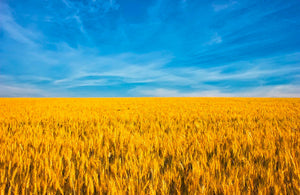 Plant a Tree with Every Purchase
At WowCombo, we believe in making a positive impact on the world, not just with our products but with our actions too. That's why we've teamed up with Eden Reforestation Projects to help restore and revitalize ecosystems in areas affected by severe deforestation.

With every purchase you make, you'll be planting a tree in regions affected by severe deforestation. This helps to support local communities, revitalize ecosystems, and create a better future for generations to come.

By choosing WowCombo, you not only get great products but also make a positive impact on the world with every purchase.
Read more